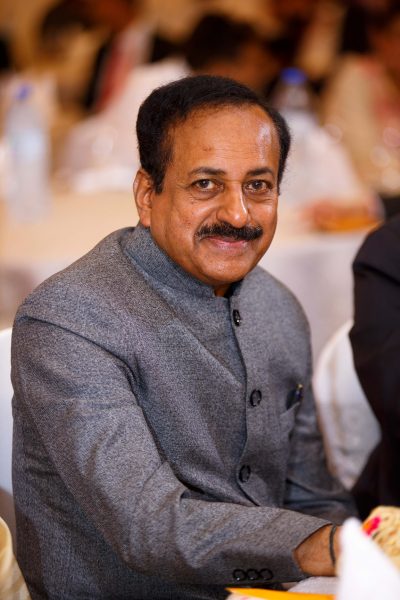 Mr. A Ramesh Kumar
Chairman & Managing Director – Laraksha Impact Finance Enterprise Pvt Ltd
President & Managing Trustee – LaRaksha Social Impact Trust
Ashoka Fellow
Director – UTI Mutual Fund Trustee Company Pvt Ltd
Founder & Chairman – Swarna Pragati Housing Microfinance Pvt Ltd
Ex-Chief General Manager – State Bank of India
Mr. A. Ramesh Kumar is a reputed banker with more than three decades of experience in India and internationally with State Bank of India (SBI), the largest bank in India. He has a deep understanding and knowledge of the Indian and global economy, best governance practices in financial markets as well as rich management experience.
As Chief General Manager (International Business) of SBI, he was the head of all International offices and subsidiaries of the Bank spanning 23 countries.
He was earlier CGM of State Bank India's Mumbai Circle, the largest Circle in SBI, consisting of 850 branches, 25,000 employees and a large share of the Business and Profits of the Bank. His vision led the State Bank of India to several important milestones. Under his leadership a number of innovations were introduced to boost promotion of savings and credit groups and the Bank recorded a YOY growth of 960% in its Microfinance business. The innovative model of Shri Kumar was later embraced by the entire banking sector.
Subsequently, he was the MD & CEO of a NBFC, owned by a Foreign Fund, financing Corporates for special situations and illiquid assets.
He is the Founder & Chairman of Swarna Pragati Housing Microfinance (SPHM) Pvt Ltd, a Pioneer in Rural housing Microfinance, with trail blazing Innovations acclaimed across the world.
He has been associated with several prestigious bodies viz.
Member, Academic Council and Visiting Faculty, NMIMS, Mumbai (2007-10);

Ex- Chairman, NABARD National Committee on Rural Habitat;

Formerly, Member, Advisory Committee, Development Alternatives, New Delhi and Basin South Asia for Draft National Rural Habitat Policy;

As Member of the CII National MSME Council and Chairman of SME Chamber of India (Northern Region), he brought a vision to the Small & Medium Enterprises to develop into International standard enterprises.

President ISEEDS and Head of Wales India SME Innovation Initiative
He has won many prestigious Awards and has been recognized globally for his innovative contributions towards making finance accessible and affordable to the rural masses
Awarded Ashoka International Fellowship in 2015 for his entrepreneurial Vision and felicitated by the President of India.

Winner of Wall Street Journal Financial Inclusion Challenge for the Asia Pacific Region, 2016.

Awarded Top Social Innovator Award by Govt. of India in Jan 2017 and felicitated by the Prime Minister.

Semi-Finalist, European Microfinance Award – 2017 for "Microfinance for Housing"

Awarded the Manager of the year & Best Enterprise – Housing Finance India Awards by Socrates Society, Oxford and European Business Assembly, 2017.

Awarded Social Innovator of the Year Award 2017 & Rural Action Award, 2017 by Responsible Business Awards, India, 2017.

Awarded Best Social Impact Home Finance – India Award from Capital Finance International, 2017.

Awarded Global Achievers Life time Award for Finance in Dubai, 2019